Monday Morning Quarterback | October 23
Monday, October 23rd 2017
"Fear limits our generosity and restricts our blessing, Faith increases our generosity and expands our blessing!" -Dave Crandall #MoreThanEnough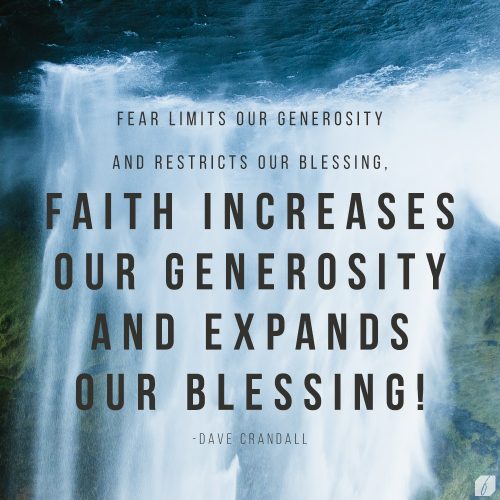 The 5:
A recap of Dave Crandall's Message, "Generosity"
in 5 points or less.
Your generosity returns are measured by your generosity investment.
Your generosity must be genuine and joyful.
Your generosity is never missed or unrewarded.
Your generosity is based on God's resources not your income.
To get over our fear of not having enough, we must learn to follow our Father's lead and become generous!
Watch or Listen to the Full Message Here
Save
Save