Equipping Families by Engaging Kids and Empowering Parents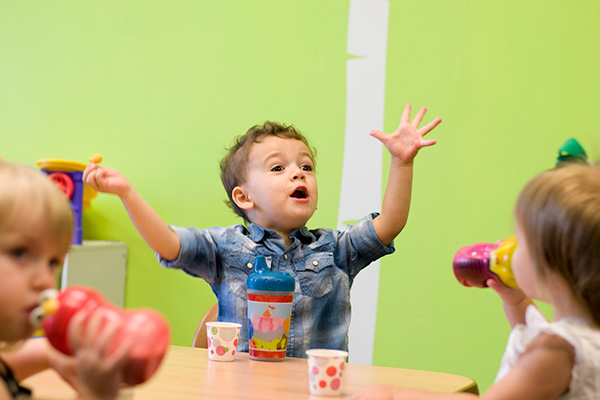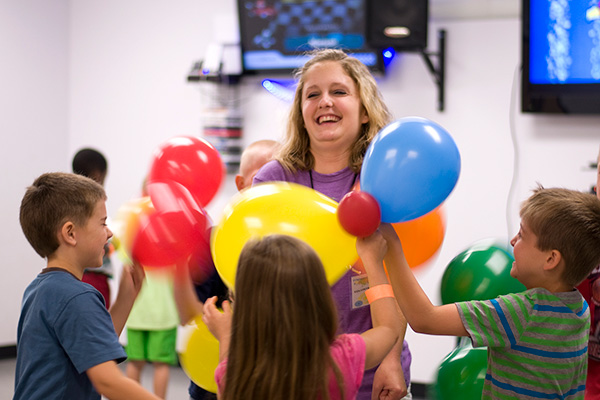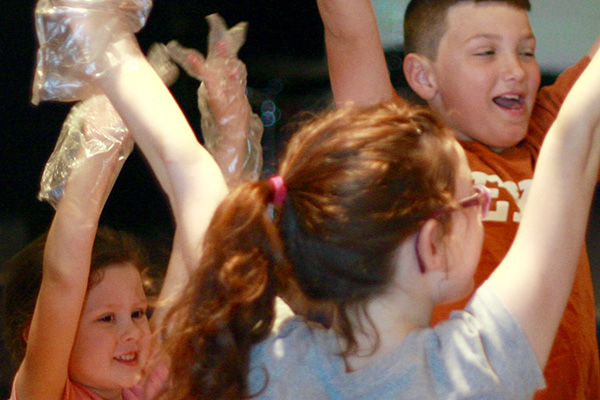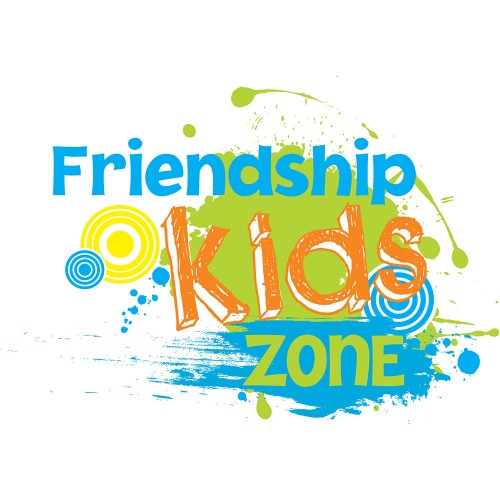 The Best Hour In Your Kid's Week!
In Kids Zone we believe that kids learn best when they use all five senses!  Jesus taught in a hands-on exciting way and loved having children around—and in Kids Zone so do we! Each Sunday we create a unique experience that guides your child through the Bible in a way they'll never forget. Every area, activity, and lesson is geared specifically for your child's age group. Come join us this Sunday, and experience it for yourself!
What to Expect
First Time Guests
Look for any Kids Zone volunteer wearing a purple t-shirt, or ask anyone on our Welcome Team to help you find our Kids Zone Check In Desk. There we can answer any questions you may have, get some quick info to make check in a breeze, and direct you to your child's room. Our kid's spaces are designed just for their age group, and geared for a Sunday morning experience they will never forget!
How do I check-in my child?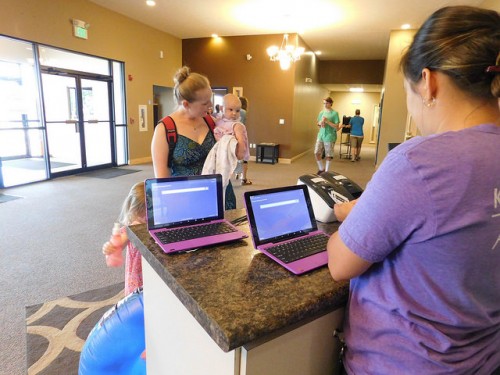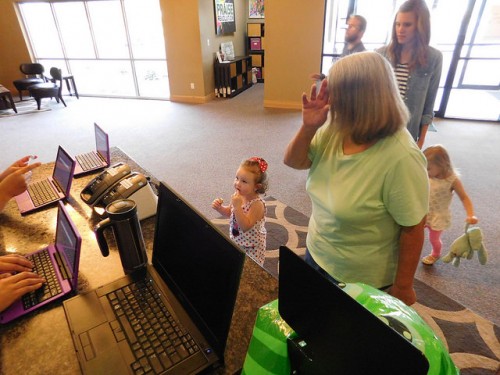 Find our Kids Zone Check In Desk located the South Foyer. On your first Sunday we will ask for the following personal information: Your name, your child's name, if they have any allergies, your cell phone number in case we need to text you during the service, your address, and your email address. This information is only used to contact a parent or guardian during the service if there is a concern, or to communicate with you during the week to follow up.
Parents will receive one tag for the whole family to use at check out. This tag purposely doesn't contain any information about your children for security purposes. If you lose your tag, you will simply be asked to show a picture ID to pick up your children. We will match that with the information in our system to be sure your kids aren't released to any unauthorized individual. Kids will receive a printed name tag, and our Nursery age children also receive an additional printed diaper bag tag.
We ask all parents of Nursery age (0-2 years) children to check in at the Kids Zone Check In Desk each Sunday. If your children are in our 3-5 yr old room, or the K-4th room, they can check in directly in their room the next time you join us! Parents will check out kids from their individual rooms every Sunday.
Age groups include:
Infant Nursery
1 year Nursery
2 year Nursery
3 years – 5 years old
K – 4th Grade
Have Questions?
You can ask any of our Kids Zone Volunteers, or email our Director at Jamie@experiencefriendship.com!
Follow us on Facebook for daily parenting encouragement and to see what your kids are learning on Sunday mornings!
Looking for a place to serve?
Friendship Kids Zone always has opportunities for volunteers who have a passion to see kids come to know and love Christ. Check out our volunteer page to see how you can get involved.
Save
Save
Save
Save