Five Questions You're Asking About Small Groups
Thursday, January 25th 2018
Five Questions You're Asking About Small Groups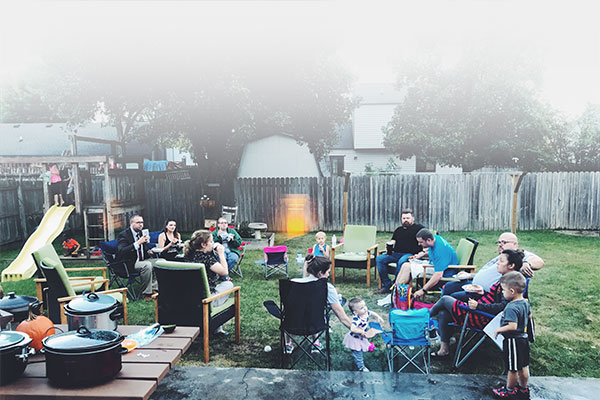 Small Groups—we talk about them often at Friendship, but maybe you still have questions we've yet to answer. Below you'll find answers to the top five questions about Groups:
What is a Small Group at Friendship?
Small Groups at Friendship are simply a group of people who gather together weekly in order to dig deeper spiritually, build better relationships, and experience genuine care. Groups are essential for any person who wants to understand the heart of Friendship Church and desires to become like Christ.
Why join a Small Group?
Joining a small group allows us to form new friendships that help us grow as Christians. We talk about what God has been doing in our lives, study what God's Word teaches, and pray for each others needs. These types of conversations and interactions may not happen as easily during a Sunday morning experience, which is why we desire to provide small group settings where you develop relationships that matter, expand your knowledge of God's Word, and learn how to handle all that God has given you in a responsible, biblical, and God-honoring way.
Can I bring my kids with me?
Many of our small groups offer childcare in some capacity. Details about each group can be found on the Small Groups Listing page.
When do Small Groups meet?
Each group gets together weekly throughout the community, often around a meal or snack. We have groups available almost every night of the week, so you're sure to find a group that best fits your family's schedule.
Where do I join a Small Group?
It's simple! Just head on over to our Small Groups Listing page where you'll see a full listing. You can also stop by the Connection Center during our Sunday morning experiences where a volunteer will be more than happy to help you find a group that best fits you!